Key Projects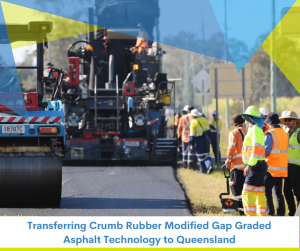 Transferring Crumb Rubber Modified Gap Graded Asphalt Technology to Queensland
International experience have shown that crumb rubber modified gap graded asphalt can provide improved resistance to crack reflection compared to conventional asphalt mixes. In addition, the use of recycled end-of-life tyres has significant environmental and sustainability benefits. However, there are currently no specifications available for these mixes in Queensland which is a major barrier that prevents road agencies to make use of the benefits offered by this particular type of asphalt.
Read More: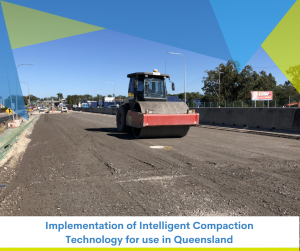 Implementation of Intelligent Compaction Technology for Use in Queensland
Compaction is one of the most important processes in roadway construction. Achieving adequate and uniform compaction of earthworks and pavement materials will ensure long-lasting performance of road infrastructure. This project aims to explore and facilitate the adoption of the Intelligent Compaction (IC) technology in Queensland for earthworks and pavement materials.
Read More: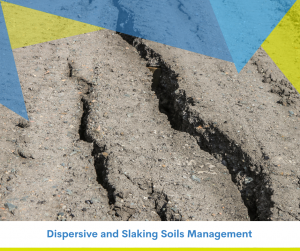 Dispersive and Slaking Soils Management
Dispersive soils (commonly referred to as sodic soils) occur across over 45 % of Queensland's landscape soils. These soils are highly vulnerable to erosion when exposed to water and can cause extensive sub-surface damage if they are not identified and treated. Slaking soils also occur throughout the Queensland landscape and where exposed in cuttings, can result in extensive soil loss, especially when they occur with dispersive soils. Exposure of these soils as part of transport infrastructure construction can cause significant risks to asset integrity, maintenance requirements and environmental impacts if they are not managed appropriately.
This project aims to investigate current industry best practice management measures for dispersive and slaking soils and to develop and integrate management measures, including testing and treatment, into TMR's specification requirements.
Read More: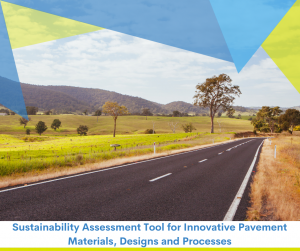 Sustainability Assessment Tool for Innovative Pavement Materials, Designs and Processes
The Sustainability Assessment Tool (SAT) is a collaboration between NACOE and the Western Australian Road Research and Innovation Program (WARRIP).
The Sustainability Assessment Tool (SAT) is a user-friendly tool being developed to calculate life cycle sustainability and economic benefits of innovative road pavements designs and rehabilitation treatments.
Read More: